The final day!
It looks like a party up there, one finisher after another. Matti Jutila arrived just before the end of the seventh day. Mikko Mäkipää and Okko Sirvio followed soon after. And today, Riku Puustinen, Pompo Stenberg and Arto Sundström are there too.
There finishers have gathered in a reataurant now, telling stories and eating like they haven't eaten for a week, probably. Enjoy!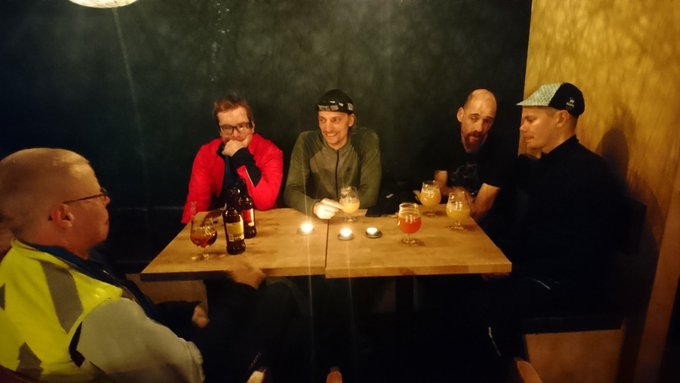 And Konstantin is our only rider still on the road. Keep on going! The time may be up but the route and the challenge is still there to finish. We're following the dot.